Kylian Mbappe made rapid progress in the 2022 World Cup top scorer list. After the
2022 World Cup
, when he managed to break the records of
Cristiano Ronaldo and Lionel Messi
. The France national team striker will now be looking to score against Thomas Mueller.
Match France vs Poland in the last 16 of the 2022 World Cup, Mbappe played an extraordinary game and really stood out. Les Bleus won with a score of 3-1 in the match which took place at the Al Thumama Stadium in Doha.
When France played against Poland, Kylian Mbappe scored two goals. Olivier Giroud of the French national team fired the first shot of the game. Meanwhile, Robert Lewandowski could only provide Poland with a little entertainment at the end of the game.
Kylian Mbappe has stepped up his position on the list of players who have scored the most goals in World Cup history. He successfully scored a pair of goals for France during the game against Poland. Even though he has only participated in the World Cup twice, the PSG mainstay striker has scored nine goals at the World Cup in 11 matches.
Kylian Mbappe Surpasses Messi and CR7.
Kylian Mbappe has officially surpassed Cristiano Ronaldo's record of eight goals. Ronaldo's record was set for 20 appearances spanning five different World Cup tournaments. If you have to compare it with Lionel Messi's record, Kylian Mbappe is comparable
Kylian Mbappe is very likely to add up to three more goals. Due to the fact that he has such fast speed for someone his age. Meanwhile, Ronaldo and Messi will play in their final World Cup in Qatar in 2022. As a result, Kylian Mbappe is legitimately considered a strong candidate for the opportunity to break Miroslav Klose's record as the all-time top scorer at the World Cup.
The former Germany national team striker scored 16 goals in a total of 24 appearances in the World Cup tournament between 2002 and 2014. Ronaldo Luis Nazario currently sits in second place on the list of outstanding footballers.
After competing in 19 matches at the World Cup, the legendary striker for the Brazilian national team scored 15 goals. However, so that Kylian Mbappe can make fun of these two popular legends. He must first aim at Thomas Mueller's record, which is an imminent target.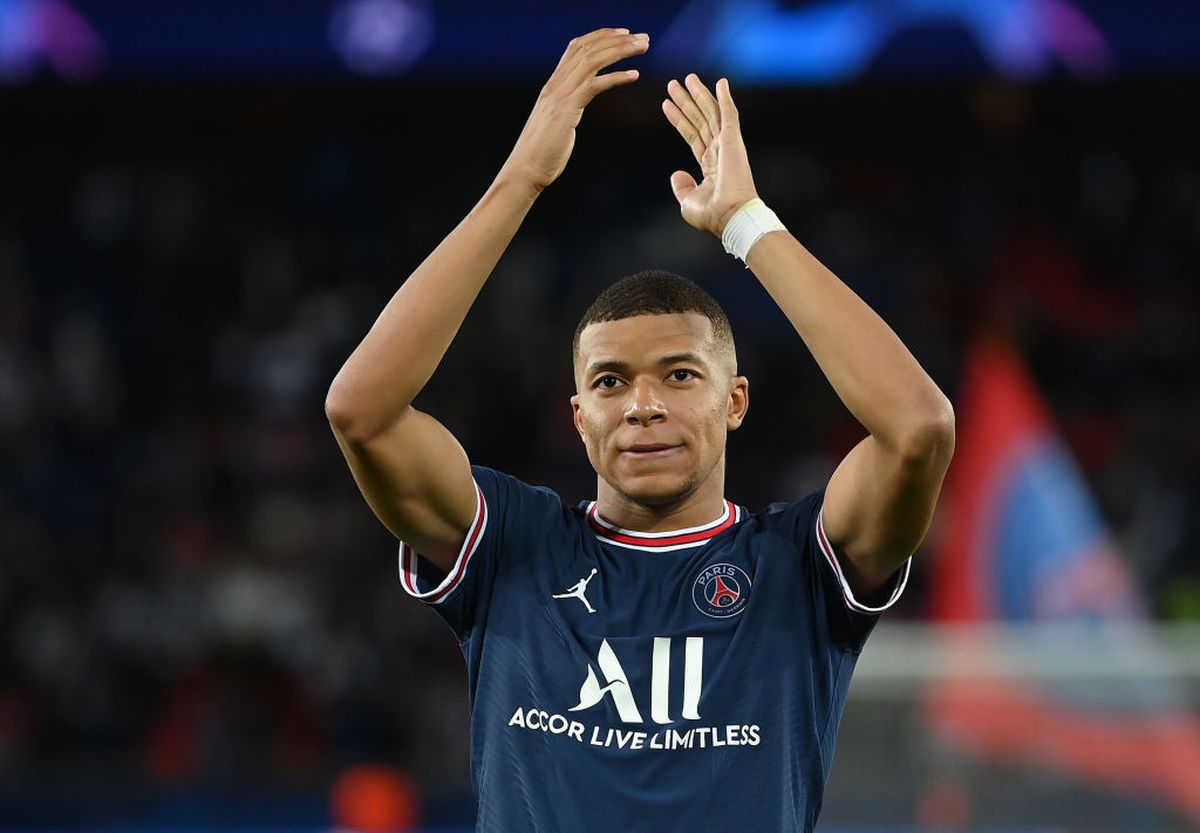 Currently, Thomas Mueller is the most fertile player in the World Cup among active football players. After competing in the World Cup between 2010 and 2022, the core players for both the German national team and Bayern Munich have scored ten goals.
A goal that Kylian Mbappe seems to be able to achieve considering that the French national team has successfully advanced to the quarter-finals of the 2022 World Cup. [citation needed] On the other hand, Thomas Mueller and the German national team could not reach an agreement during the group phase.
World Cup all-time leader in goals scored
1. Miroslav Klose from Germany, who has scored 16 goals.
2. Ronaldo Luis Nazario (Brazil): 15
3. Gerd Mueller (Germany): 14
4. Just Fontaine (France): 13
5. Pele (Brazil): 12
6. Sandor Kocsis (Hungary), Juergen Klinsmann (Germany): 11
8. Helmut Rahn (Germany), Gary Lineker (England), Gabriel Batistuta (Argentina), Teofilo Cubillas (Peru), Thomas Mueller (Germany) and Grzegorz Lato (Poland) have scored 10 goals each.
14. Ademir, Jairzinho and Vava from Brazil; Eusebio from Portugal; Christian Vieri, Paolo Rossi and Roberto Baggio from Italy; Kylian Mbappe from France; Lionel Messi from Argentina; David Villa from Spain; Uwe Seeler and Karl-Heinz Rummenigge from Germany; 9 goals each.
26. Cristiano Ronaldo (Portugal), Diego Maradona, Guillermo Stabile (Argentina), Leonidas, Rivaldo (Brazil), Oscar Miguez (Uruguay), Rudi Voeller (Germany): 8 goals